I can't believe I went through practically my whole life not knowing the best and easiest way to cook bacon.  Of course, the contessa, knew how all this time and of course she first exposed me to this method.  You bake it. It's easy. It's perfect.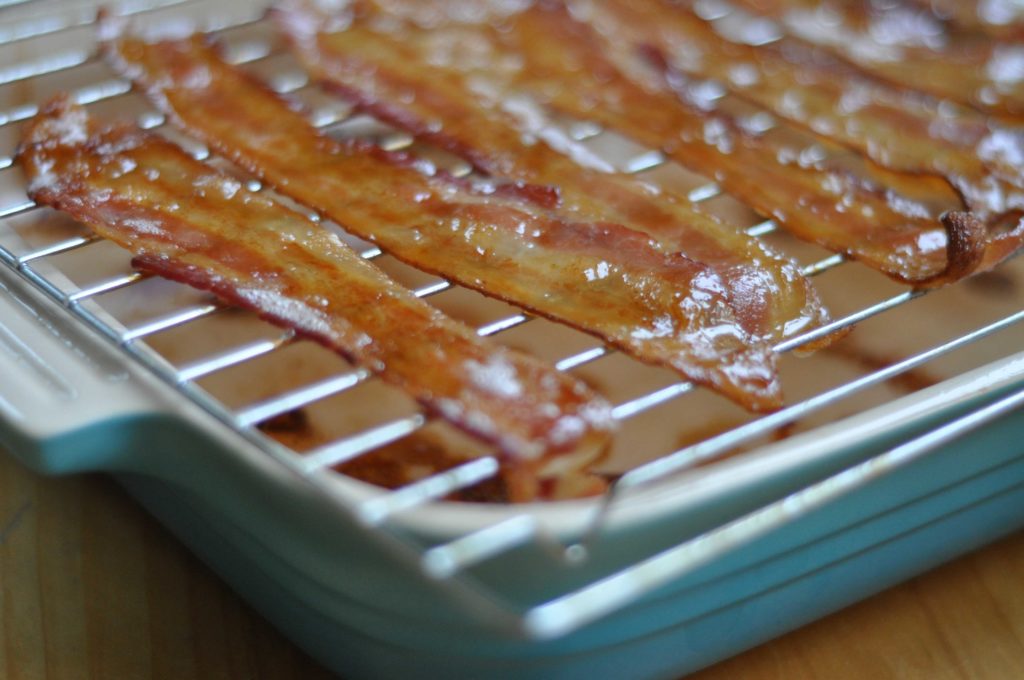 I've adapted her original recipe and added a variation.  Here it is:
The Best Way to Cook Bacon
Ingredients:
1 LB

Bacon

1/3-1/2 cup

Brown Sugar

dash

pepper

MAPLE SYRUP VARIATION:

2-3 T.

real (Ina\'s way) or fake (my way since I can\'t get the cap off of the real stuff) maple syrup
Cooking Directions:
Preheat oven to 350 degrees.
Place bacon in a single layer on a wire rack on a large rimmed baking sheet or pan. If you are not me you might line it with parment paper or foil to help with the mess.
Sprinkle with pepper and brown sugar and bake for 30- 35 minutes – do keep an eye on it, though.
Maple Syrup variation:
Bake bacon plain for around 30 minutes.
Take out and brush with the maple syrup.
Put back in the oven for another 5 – 7 minutes.