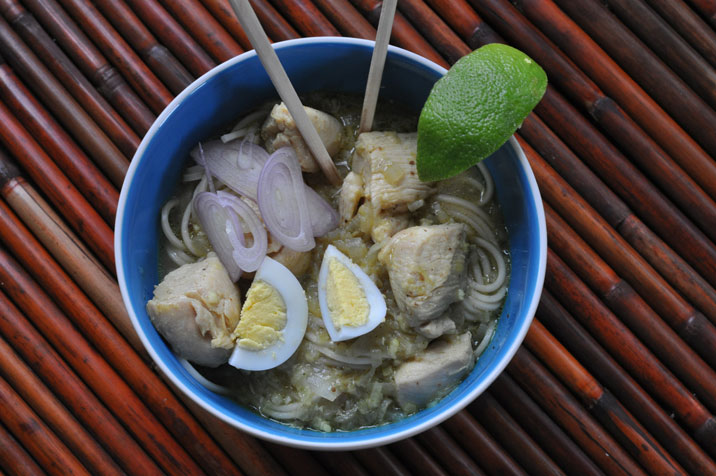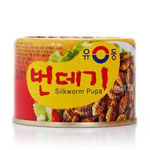 I met the architectresses for lunch the other day in Seattle's international district. I arrived early so I could roam the aisles of Uwajimaya to marvel at the strange and exotic foodstuffs found there. You have to understand, I am from Snohomish and don't get out too much. I only knew of corn starch before roaming the aisles of Uwajimaya where one can find tapioca starch, potato starch, arrowroot starch , rice starch, wheat starch as well as corn starch. And who knew people eat silk worm pupae? Not I, until I spotted it in Uwajimaya. I did buy a can of it, but I haven't been courageous enough to try it.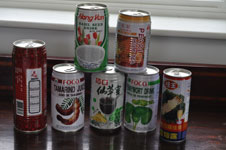 I did decide it was time to try out some of the various drinks found on the beverage aisle, so I took home hawthorn berry drink, canned milk pearl tea, tamarind juice, basil seed drink with honey, grass jelly drink, asparagus juice and pennywort drink. I thought the kids might enjoy a blind taste test of various Asian beverages. I was so wrong. They were good sports and we all tasted the drink before I unveiled what they were drinking. I've come to the conclusion that some of the flavors are an acquired taste that our western taste buds aren't refined enough to appreciate.  I, myself, liked the slimy, crunchy basil seeds in the basil seed drink, and I think fresh pennywort drink might be delightful as well as freshly brewed milk pearl tea. The milk pearl tea is the only drink that garnered an "ok" from the kids, the others rated an "ick"; that went double for the grass jelly drink, which Coco declared also looked "icky" and refused to drink.
Besides the drinks and pupae, I came home with the ingredients to make some meals out of my gorgeous new cookbook, Burma – Rivers of Flavor by Naomi Duguid. Pantry basics of Burma (or as we now call it Myanmar) include turmeric, lots of shallots, dried shrimp powder, chiles, toasted chickpea (gram) flour, peanuts, fermented soy bean paste and soy bean disks and were readily available at Uwajimaya.
The cookbook itself is very well designed; full of eye-catching photographs, interesting facts and well laid out recipes. It's almost like a Burma travel guide/ cookbook. I enjoyed both of the  dishes I made from the cookbook. The author suggests serving the grilled chicken with tart-sweet chile garlic sauce of tamarind sauce. I , of course, ran out of time and we ate it naked, without any sauce and it was still very good. We all loved the coconut sauce noodles. The chicken broth sauce is fabulous; I think the toasted chickpea flour has something to do with it….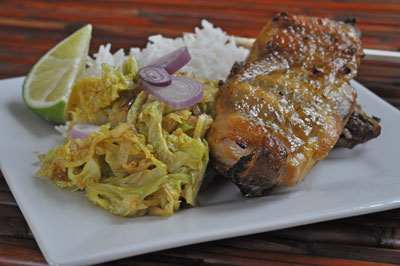 Burmese Coconut Sauce Noodles (ohn-no khaut swe)
adapted from Burma, Rivers of Flavor by Naomi Duguid
Ingredients:
2-1/2 pounds bone-in chicken breasts or legs;

or 1-1/2 pounds boneless chicken

1-1/2 t.

salt

4 cups

chicken broth

1/4 cup

toasted chick pea flour

3/4 cup

water

3 T.

peanut oil

1/4 t.

turmeric

1-1/2 cup

minced shallots, plus an optional 1 cup small whole shallots

1 T.

minced garlic

1 cup

canned coconut milk (I used light)

1-1/2 pounds

fresh egg noodles of 1 pound dried egg noodles (I used Rose Brand Chinese Egg Noodles)

******

Broth*************

5 cups

water

3-4

ginger slices

2

shallots, halved

*****

optional accompaniments & toppings*********

1 cup

fish balls

1 cup

fried noodles

2

hard cooked eggs, sliced

2

limes, cut in wedges

red

chile powder

1 cup

shallots, thinly sliced, soaked in water for 10 minutes, drained and squeezed dry
Cooking Directions:
If you are using bone-in chicken, cut the chicken off the bone. Save. If you want to make your own broth, boil the bones in the water with the ginger and shallots and simmer for about an hour. Strain the broth and save for when needed; add water if necessary to make 4 cups of broth.
Chop the reserved chicken or bone-less chicken into 1 inch pieces. Add the fish sauce and 1/2 t. of salt and mix well. Cover and set aside.
To make toasted chick pea flour: add the flour to a heavy skilled over medium-high heat. Use a wooden spoon to stir frequently and it heats and starts to toast. The flour will start to change into a darker brown, lower heat and keep stirring. This takes about 10 minutes. Continue stirring after you remove from heat until pan starts to cool.
Bring broth to a simmer.
In a small bowl, combine chickpea flour and 1/2 cup water. Whisk to blend into a paste, stir in another 1/4 cup water. Whisk a little hot broth into the chickpea mixture and then add it all back into the broth, whisking constantly so you stay lump-free. Set aside.
In a large wok or heavy pot over medium heat, add the oil and the tumeric. Stir, and then add the minced shallots and cook until the shallots are translucent – about 4 minutes. Add the garlic and cook about 30 seconds. Add the chicken and stir-fry until the chicken changes color. Add the broth and remaining 1 t. of salt. Then add the coconut milk and the optional whole shallots and bring to a boil. Simmer for about 10 minutes.
Meanwhile, cook the egg noodles per manufacturer directions.
Put about 1 cup of noodles in each soup bowl. Ladle the sauce over generously. Top, as desired, with fish balls, fried noodles, egg slices. Put out lime wedges, chile powder and shallot slices so eaters can top their soup as they wish.
Burmese Easy Grilled Chicken
adapted from Burma, Rivers of Flavor by Naomi Duguid
Ingredients:
2 1/2 – 3 pounds

chicken breasts and/or legs chopped into small pieces

1/2 t.

salt

1/4 t.

turmeric

1/2 t.

red chile powder

1 T.

minced ginger

2 T.

fish sauce
Cooking Directions:
Combine the salt, turmeric, chile powder, garlic and ginger in a mortar or a bowl and pound wth a pestle to blend together. Stir in the fish sauce.
Add the marinade to the chicken pieces and rub it in well with your hands. Set aside to marinate for 30 minutes to 1 hour.
Grill the chicken in preheated grill at medium heat, turning frequently until cooked to the bone – about 20 minutes.