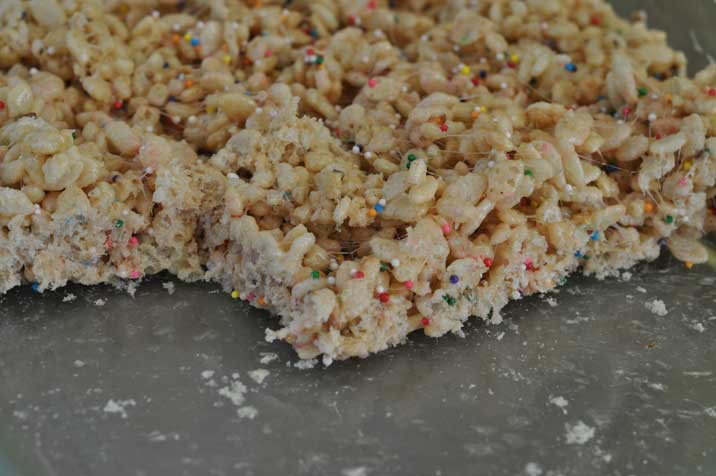 Mr. D decided to make Rice Crispy Treats today and went on the internet to find the original recipe. Instead he found a new blog, How Sweet it is,  for me to enjoy and a recipe for Cake Batter Crispy Treats. He made them fifteen minutes ago and now they are all gone. The story of my life.
Cake Batter Rice Crispy Treats
from the back of the Rice Crispy box
Ingredients:
3 T.

Butter

10 oz.

marshmallows

1/4 cup

yellow cake batter (Mr. D used white)

6 cups

rice crispy cereal

1.75 oz

sprinkles
Cooking Directions:
Melt butter over low heat. Add marshmallows stirring constantly until melted. Add cake mix a spoonful at a time until thoroughly mixed in.
Mix in cereal and stir until thoroughly mixed in. Add 1/2 of sprinkles and thoroughly mix in.
Spread in a pammed baking dish and sprinkle with remaining sprinkles.
Let sit 30 minutes to set. Of course, we only could do 5 minutes and they tasted just fine.