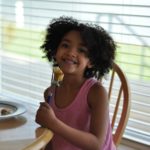 It's true.  I have stolen my dear friend Lynn's recipe for swedish pancakes. I have also blatantly renamed it "beach crepes" because we always make them whenever we go out to the family beach house on Whidbey Island. The kids beg for them and I always willingly oblige. We are out there mostly in the summer, so I always a make a topping for them of whatever berry is in season. I mix the berries with a little cornstarch and sugar and boil them until they thicken into a nice gooey topping.  The kids love it with blueberries, but I think nothing beats our blackberries around here.  Lynn's family likes theirs with butter, fresh lemon juice and sugar.  I hope Lynn will forgive me for my evil ways ….I think she will.
P.S.  I usually have to double this recipe as we are very hearty eaters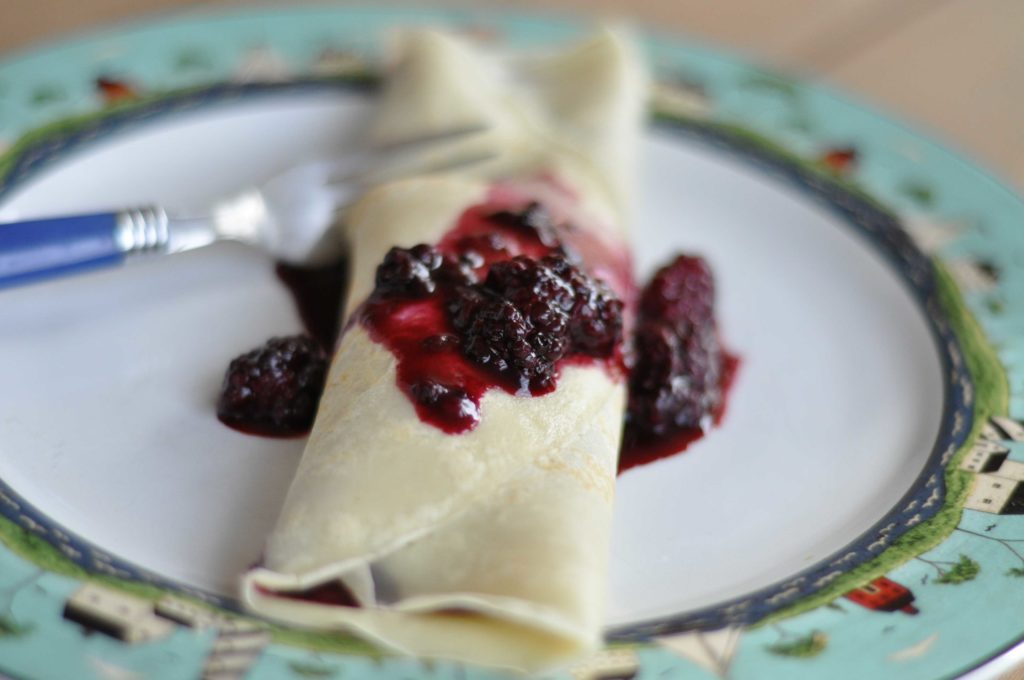 Beach Crepes
Ingredients:
3

eggs

1 1/2 cups

milk

1 T.

sugar

1/8 t.

salt

1 1/2 cups

flour

2 T.

melted butter
Cooking Directions:
Mix the above ingredients into a thin batter.
Pour large spoonful of batter on a heated (medium heat) crepe pan or small frying pan. Roll pan so batter covers the bottom of the pan in a thin layer.
There is no need to turn the crepe over.
They are done when slightly browned and lift off the pan easily.