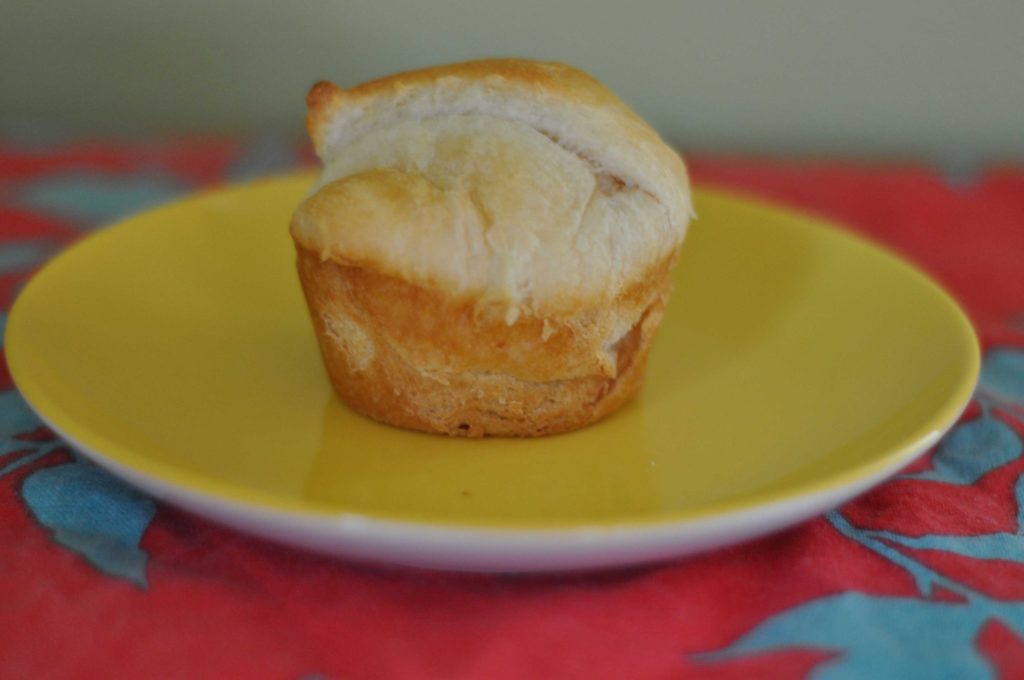 I was lucky enough to be invited to a royal wedding brunch last week.  It was fabulous, funny and full of great friends and great food.  It even made the front page of our local paper.  One guest, Kim Groome, brought a breakfast treat I had never experienced.  It was served straight from the oven and it was to die for.  It was a sort of roll filled with scrambled eggs, bacon and cheese.  Oh My!!  You know I just had to get that recipe, so here it is.
Bites of Breakfast Bliss
Ingredients:
3 cans

Pillsbury big & flaky crescent rolls (8 per can)

6 slices

bacon, cooked & crumbled

6

eggs, scrambled with salt and pepper

1/2 inch of a big loaf of

tillamook cheddar cheese, finely grated
Cooking Directions:
Scramble eggs and cook bacon the night before (must be thoroughly cooled before assembly).
Separate crescent rolls into triangles.
Cup the triangle in your palm while scooping in a bit of egg (around a heaping teaspoon), a few bits of bacon and a pinch (around a teaspoon) of cheese at the fat end. Fold obtuse angles of triangle over filling and then roll up towards acute angle. Pinch to hold in any stray filling. Okay, I really hope you understood that. Just get the filling in the roll the best way you can.
Place each roll in a greased regular size muffin tin. Bake at 350 degrees for 12-15 minutes.
Enjoy!