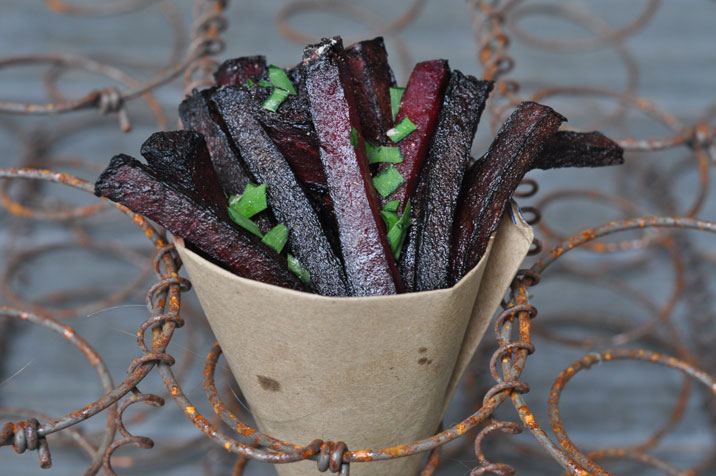 We just got back (well, two months ago) from a quick weekend getaway to Vancouver, BC; our last weekend with Miss G. home. I love that city. Shopping on Robson Street, walking the Seawalk to Stanley Park, perusing the shops in Yaletown, dinner in historic gas town, taking the aquabus over to Granville Island (which reminds me of Seattle's Pike Place…) are just a few of the things we enjoyed.
On our way back home we detoured through Richmond, BC for dim sum. Richmond has become the dim sum capital of British Columbia since Hong Kong went back to the Chinese and the Hong Kongese migrated to Vancouver in droves. In my search for delicious dim sum, I read dim sum reviews from the BC tourism blog, chowhound (I adore chow hound for figuring out restaurants to eat at) and Sunset Magazine and settled on the Jade Seafood Restaurant, it didn't disappoint.
So, anyways, who doesn't love Canada? Especially since they invented Nanaimo Bars and they are a people that put gravy on their fries. While there, we heard about a Vancouver Food Truck specialty, Roasted Beet Fries with 7-spice mayo, served from the Le Tigre Food Truck. We couldn't get to the food truck, so I decided to try the beet fries on my own when I got home since I adore beets.
The secret ingredient in the recipe is the plum powder aka li hing or li hing mui powder. This sweet, sour, salty, tangy powder is a mixture of plum, licorice, sugar, salt & few other unsavory ingredients. Originally from China, it is very popular in Hawaii where it is sprinkled on candy, fruit, popcorn, sour gummy worms and more. It was a hard product to track down in my local Asian market, you may have better luck using Amazon. If you're in the Snohomish area, you can borrow some of mine.
Here is my rendition of beet fries….
Roasted Beet Fries
Ingredients:
2 or 3 whole

beets, scrubbed

a bit of

yam flour

some

plum powder (li hing powder)
Cooking Directions:
Spread a little crisco or oil on the beets & roast in a 400 degree oven for approximately 45-60 minutes or until just tender. Cool.
Slice the tops and bottom off and slice into french fry size wedges (I did not peel the beets) and coat with the yam flour.
Fry in a deep fryer or a frying pan with an inch or two of oil in it until the beets turn a nice shade of brown.
Drain and sprinkle on the plum powder.
I served mine with a homemade garlic-ginger aioli sauce, but I think they would be just as good with a little ranch dressing or perhaps a little mayo mixed with Chinese five spice powder.