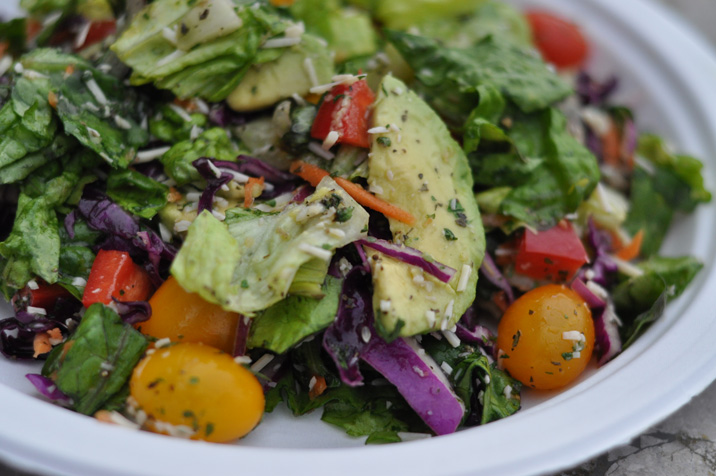 My friend, Paige, put in an interesting request a few weeks ago. She wanted me to write a post about spring cleaning tips….I found this request interesting because I am probably the worst housekeeper she knows. Okay, if she happens to watch Hoarding: Buried Alive she may see a little worse.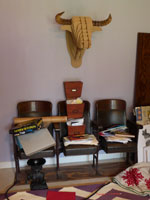 I have tried to combat my problem. Part of the problem is there are many more important things to me in my life besides cleaning: my husband & kids, friends, my work, tennis, cooking, art projects, soccer…the list is endless. There is not enough time in the day to do everything I want to, let alone something I don't want to.  I know there are benefits to a clean home and I do prefer it clean, I just can't make it happen. If I happen to have the downstairs halfway decent, the upstairs is chaos and vice versa. One of my main housekeeping strategies is to plan an event at my house, so I have to clean so I won't be humiliated by the mess. One year for Christmas my mother gave me a big hint…she gave me a book titled Home Comforts, The Art & Science of Keeping House by Cheryl Mendelson. Well, it's been gathering dust for some time now. A few years ago I tried flylady.net, an online site that helps the domestically disabled learn to keep house with daily plans and reminders emailed to them. I failed at flylady. Sometimes, I will watch Hoarding: Buried Alive, just to feel better about my housekeeping skills. It also serves as a reminder to me to not let things get too out of control.
Here is what Cheryl Mendelson suggests doing semi annually or annually:
Wash blankets, comforter, quilts
Remove out of season clothing from closet, clean and store it & replace with seasonal clothing
Purge unused or worn out articles
Clean and polish gems, jewelry, silver, brass and copper
Clean chandeliers and light fixtures
Have the piano tuned
Clean all walls, ceilings and floors
Clean the basement and garage
Clean the attic (every two years)
Wax the furniture
Vacuum Books (who knew people do this? – architect mom)
Move and clean underneath heavy appliances and furniture
Shampoo rugs and upholstery
Clean lampshades
Empty and clean all closets, drawers and cabinets. Dusto or wash china, crystal, knickknacks
Wash blinds, miniblinds and shades
Wash curtains and draperies
Organize and/or store photograghs, dvds, cds, etc.
Pay taxes and make official filings
Organize household business records, & throw away old ones
Review Insurance
Update household inventory
Phewff! Good luck Paige!
Here are some other spring cleaning resources for Paige:
Now, we all know the benefits of a clean house…but have you ever heard of the benefits of a messy house? I have come up with just such a list.
Benefits of the Messy House
Healthier children. It is a proven fact that children that live in messy homes, especially with lots of dog hair, have better immune system and less allergies.
Creative children. A little paint here, a little paint there – no problem in the messy house.
Burglar-resistant house. Burglars will find your house not as attractive as your oh-so-clean neighbor's house and will of course target their house first.
More family time. Why scrub the toilets when you can be playing checkers with your kids?
True friendship. After your friends see your house and they still stick around, you know they are true friends.
Helping womankind feel better about themselves. After leaving your messy house, your friends will mutter under their breath, "My house isn't so bad….<insert name>'s house is one hot mess!"
Medical cures. Harvest your own mold from your refrigerator to make penicillin. Never leave the house to cure your child's strep throat. (OK, I made that one up).
Okay, enough on housework.
Now what does any of this have to do with green salad? Well, not much, only that not only am I a bad housekeeper, I am also bad at making green salads. Paige on the other hand is a wonderful salad maker and I know how she does it:
Paiges Green Salad
Ingredients:
Romaine Lettuce

Red Leaf Lettuce

Red Onion, Sliced

Tomatoe, sliced or baby tomatoes

Cucumber, sliced

Purple Cabbage, sliced

Carrot, shredded

Avocado, sliced

Basil, chiffonaded

Parsley, chopped

Olive Oil

Apple Cider Vinegar

Parmesan Cheese

Garlic Salt

Fresh ground Pepper
Cooking Directions:
OK, sorry for the lack of amounts, but just put in what you want….
Toss all of the vegetables together.
Drizzle over with some olive oil.
Drizzle over with some apple cider vinegar.
Toss salad.
Sprinkle on the garlic salt, pepper and parmesan.
Toss again and adjust seasonings as desired.