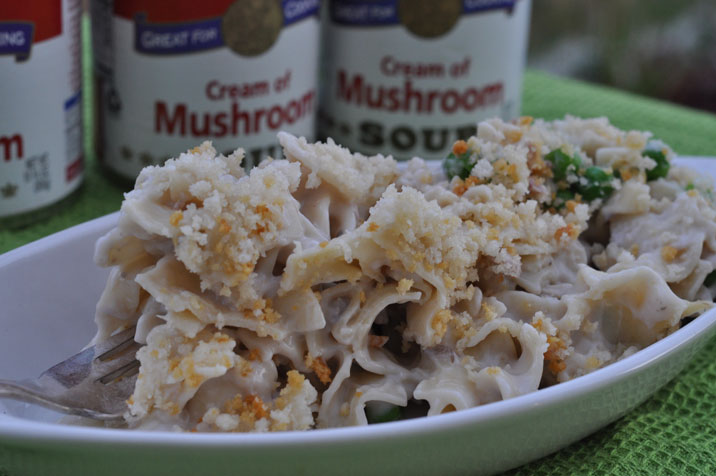 Do you ever have those days when you are just running from one event to another? For me, it is an all too frequent occurance. I thought it would be easier with the oldest off to college, but that doesn't seem to be the case. Take last Wednesday; watch Mr. D. catch his ride to school, put Coco on the bus, meet with a client, draft some elevations, go to the grocercy store, come home & whip up tuna noodle casserole, play a match for my tennis team, go watch Mr. D's highschool tennis match while Coco is practicing soccer, beat Coco home, put Mr. D in charge of Coco & the casserole and head out for my design review board meeting, come home and draft a little more.
It's days like these that McDonald's sandwiches are made for, or easy to make casseroles like tuna noodle. Make sure you add the peas, so the kiddos get their green vegetable.
Classic Tuna Noodle Casserole
Ingredients:
12 oz. (or more if you prefer)

canned tuna, drained and separated

1 lb.

egg noodles, cooked

(3) 10 3/4 oz. cans

cream of mushroom soup

2 cups

milk

2 cups

frozen or canned green peas

1 T.

worcestershire sauce (optional)

1 1/2 cups

bread crumbs

6 T.

butter, melted

or enough grated cheddar cheese

to cover casserole
Cooking Directions:
Mix tuna, noodles, soup, milk, peas and worcestershire sauce in a bowl.
Pour into a greased casserole dish.
Choose to top with bread crumbs mixed with melted butter or cheese or be utterly decadent and choose both.
Bake at 375 degrees for approximately 30 minutes.