When we first got married, the Lt. and I were lucky enough to be stationed in San Diego.  Growing up in the northwest, the closest I had come to Mexican food was my mom's tacos – old el paso crunchy taco shells filled with ground beef seasoned with Lawry's taco seasoning.  I liked them a lot, but I soon found that nothing compares to the fresh, authentic Mexican food found in San Diego.  I learned how to make this guacamole while there and it has since become a family holiday staple, so much so that I am not welcome at aforementioned holiday gatherings without it!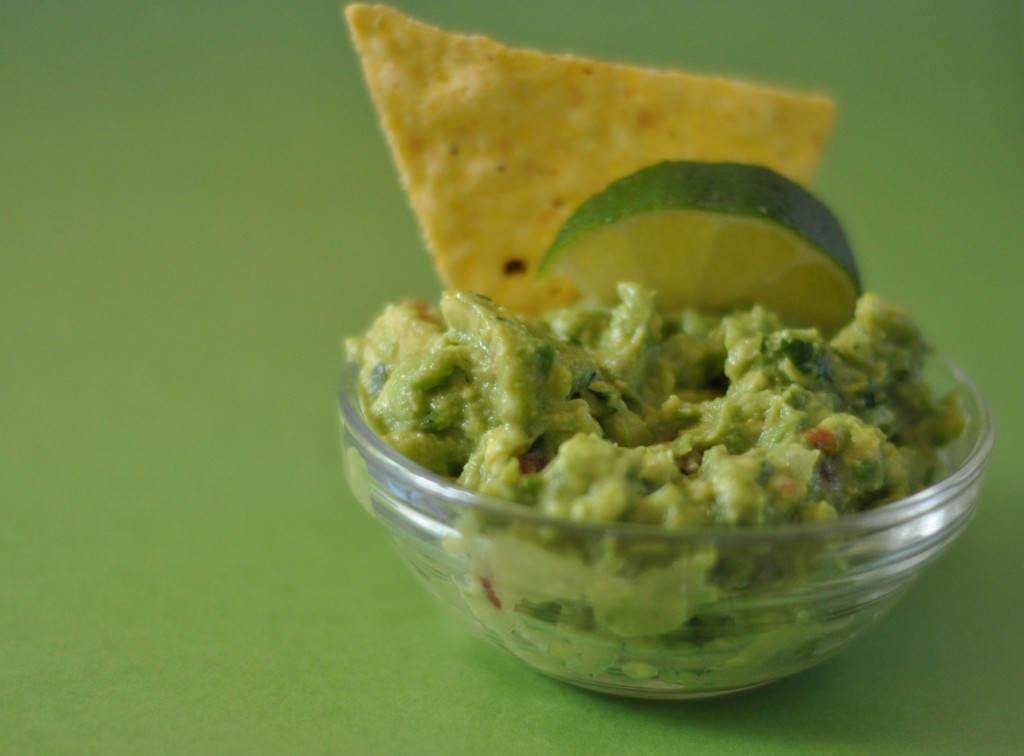 Architect Mom Chunky Guacamole
Architect Mom's chunky guacamole.
Ingredients:
10-12

ripe Haas avocados

1/2 or less

onion, finely chopped (I usually use a sweet onion)

2

tomatoes (I use Roma),seeded and chunkily diced

3-4

garlic cloves, minced

1

tomatillo (optional, if you have around), coarsely diced

1-2 T.

jalapeno (optional – I never use as I am a heat wimp)

1

lime, juiced

lot of

salt (to taste)

some

pepper (to taste)

1/2 bunch

cilantro, chopped
Cooking Directions:
Peel and coarsely cut up avocados. Mash them gently with a wire whisk or potato masher.
Add all of the chopped ingredients and gently mix together.
Add the lime juice and mix.
Add the salt and pepper – I must admit that the more salt, the tastier it is. Keep tasting to get it right.
You can certainly change the proportions of the add-ons to your own liking. Sometimes, I will add more tomato and less onion. You really can not go wrong with anything that has avocado in it.
As for the browning issue – I have tried leaving the pit in – did not work for me. I have tried more citric juice – did not work for me. The best thing I have found is to store it with plastic wrap pressed right against the mixture so no air gets in (I even press out the air bubbles) and then refrigerate until you serve it.
Enjoy!