I love the chocolate pudding pie.  My kids did, too, until that dastardly french silk chocolate pie came along.  So, in my attempt to win back their affection for the chocolate pudding pie, I sunk to new level and kiddified it.  Don't let our dentist, Dr. Kim, know….but I added more sugar and switched out bittersweet chocolate for milk chocolate.  It's pretty darn good, too.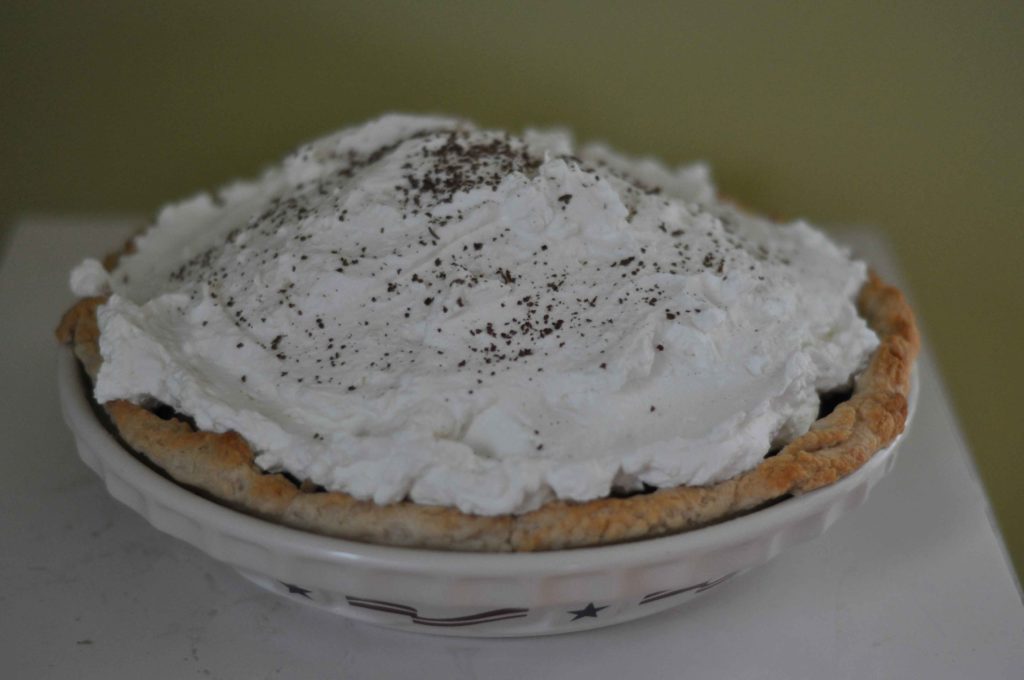 Milk Chocolate Pudding Pie
Ingredients:
1

prebaked pie shell

1/4 cup

cornstarch

1/2 cup/ 2 T.

sugar

3 T.

unsweetened cocoa powder

1/4 t.

salt

3 cups

whole milk

4 oz.

milk chocolate

1 t.

vanilla extract

2 cups

whipping cream

chocolate shavings for garnish, optional
Cooking Directions:
Mix together cornstarch, 1/2 cup sugar, cocoa, and salt in a heavy saucepan.
Whisk in milk gradually and bring to a boil over medium heat. Boil for 2 minutes while continuously whisking.
Remove from heat and whisk in chocolate and vanilla until smooth.
Pour filling into prebaked, cool pie shell and chill for at least 2 hours.
Whip the cream with 2 T. sugar until stiff peaks form. Cover the pie with the whipped cream. Garnish with the chocolate shavings if so desired.
Enjoy!