Well, I think the title says it all.  These brownies are the best.  I must confess, I used to make my brownies from a box.  That is until I realized it didn't take that much more effort to make them from scratch and though the box-kind were really good, these are so, so much better.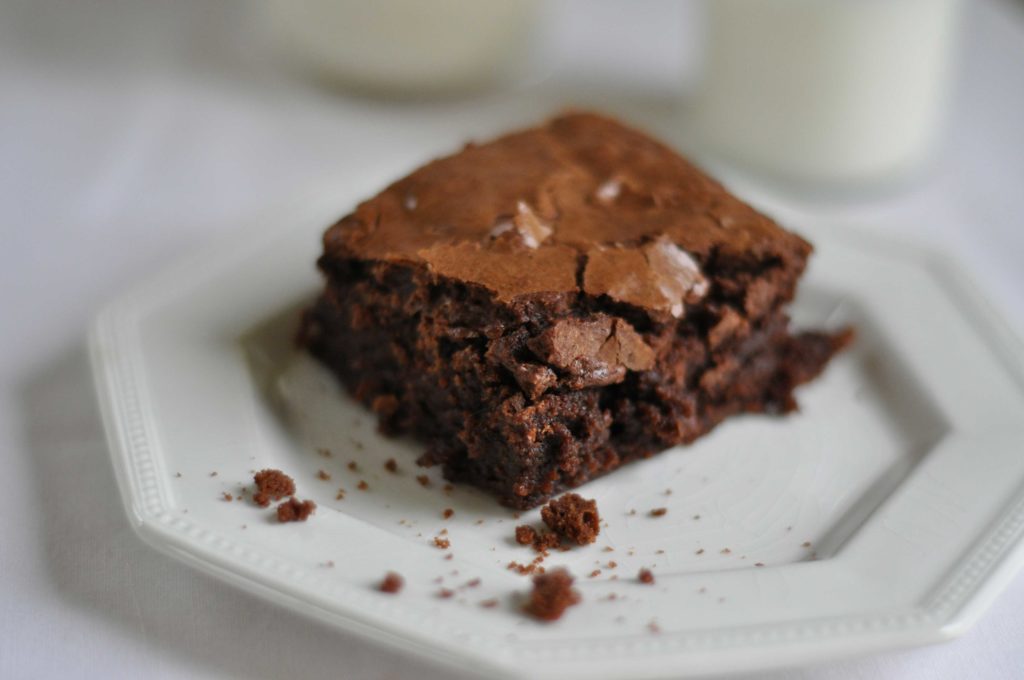 Brilliant Ooey Gooey Chewy Brownies
Ingredients:
1 1/2 cups (3 sticks)

butter

6 oz.

unsweetened chocolate, finely chopped

3 cups

sugar

6

eggs, lightly beaten

1 1/2 cups

flour

4.4 oz.

hershey milk chocolate bar, cut into 1/4-1/2 chunks

1 cup

walnuts or pecan, chopped and toasted, (optional)
Cooking Directions:
In a saucepan over low heat melt the butter and add the unsweetened chocolate. Stir until everything is melted and then remove from heat.
Add sugar and let the mixure cool a bit.
Add the eggs and mix in well.
Add the flour and stir until smooth.
Add the milk chocolate chunks and nuts if using.
Pour into a pammed 15×10 or 13×9 pan.
Bake in 350 degree oven for 40-50 minutes. Check with a toothpick in the middle – these brownies will be gooey – but you do not want them too, too gooey. Remember, the 13×9 pan will take a little longer to cook.