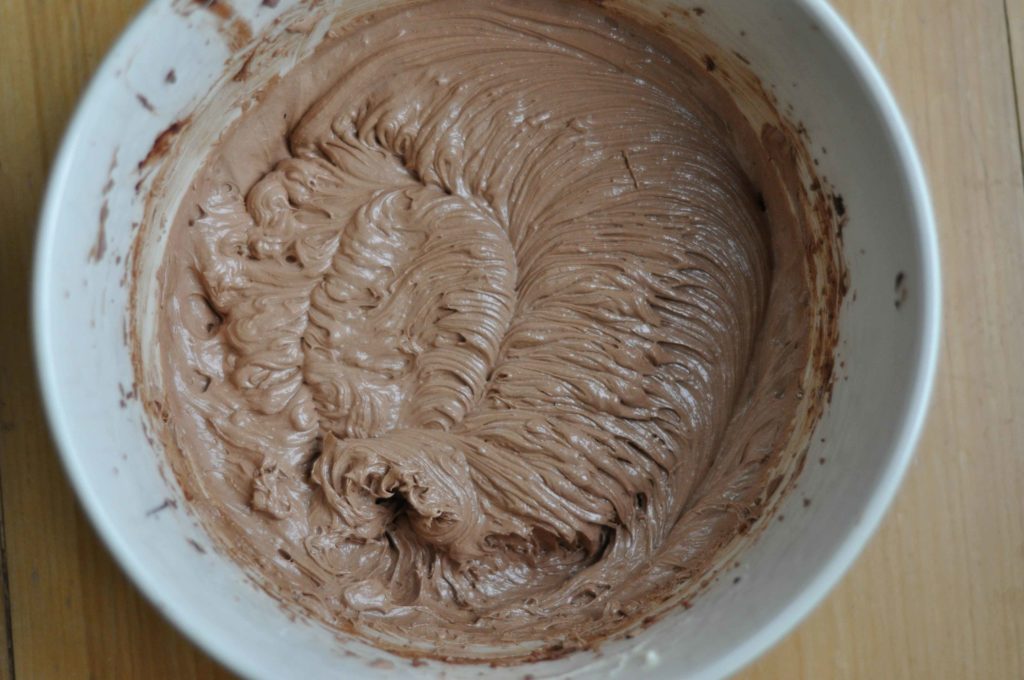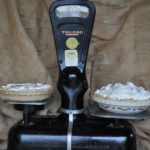 French Silk Chocolate Pie is the other pie I made for Mr. D's birthday and was the clear winner of the Wilson children's taste buds.  Of course, it is much sweeter and more difficult to make than the Chocolate Pudding Pie….This is a very pretty pie, very high in the middle – it actually looked like it could have come from a restaurant and it dwarfed the wonderful Chocolate Pudding Pie…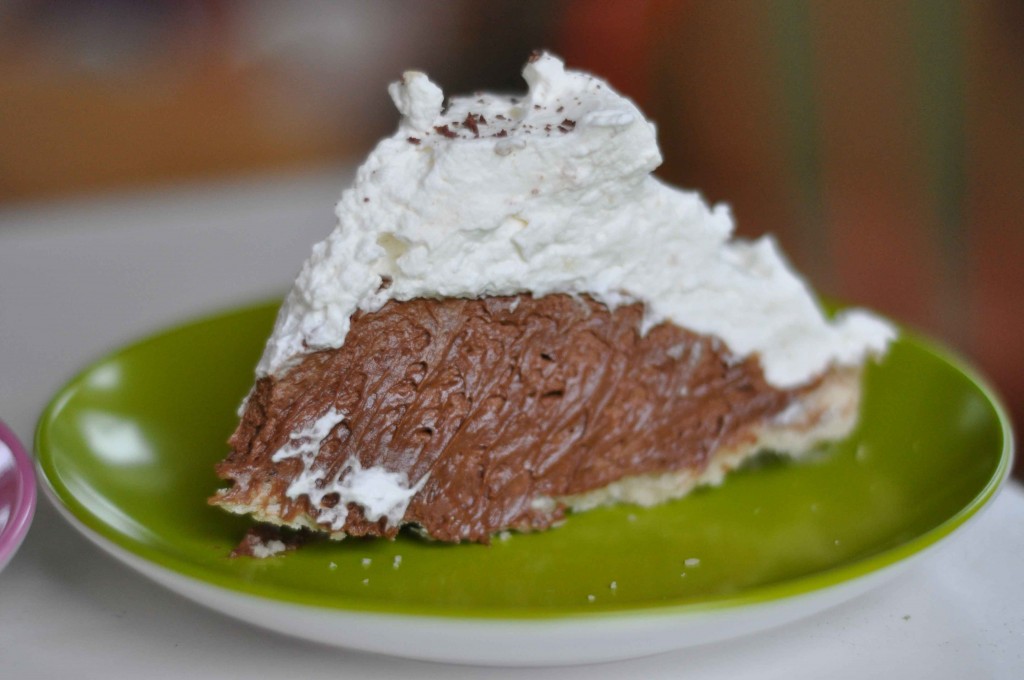 French Silk Chocolate Pie
Ingredients:
1 9 inch

prebaked pie shell

3 oz

unsweetened chocolate

1 cup

butter

1 1/2 cups

sugar

1 1/2 t.

vanilla

4

eggs

2 cups

whipping cream

3 T.

sugar

1 t.

vanilla

grated chocolate curls for garnish, optional
Cooking Directions:
Melt chocolate in a double boiler. Remove from heat and cool slightly.
Cream butter and add sugar, then blend in chocolate and vanilla.
This is the tedious part – add eggs one at a time, beating for 5 minutes between additions.
Put the mixture into the prebaked pie shell and chill for at least 2 hours.
Whip the whipping cream until stiff peaks start to form, add sugar and vanilla until cream is very stiff.
Top the pie with the whipped cream and chocolate curls, if desired.