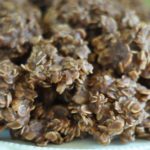 Chocolate oatmeal no bakes, no bakes, fudge no bakes, chocolate oaties, chocolate poodles, we all have our own name for that delightful combination of cocoa, butter, sugar, peanut butter and oatmeal.  My friend, Dena, said it best when she said, I just call them "Good!".
This was my favorite childhood cookie and I swear I can still put at least 2 dozen away in one sitting.  Of course, double the following recipe for heartier appetites like I do, if you want even more goodness.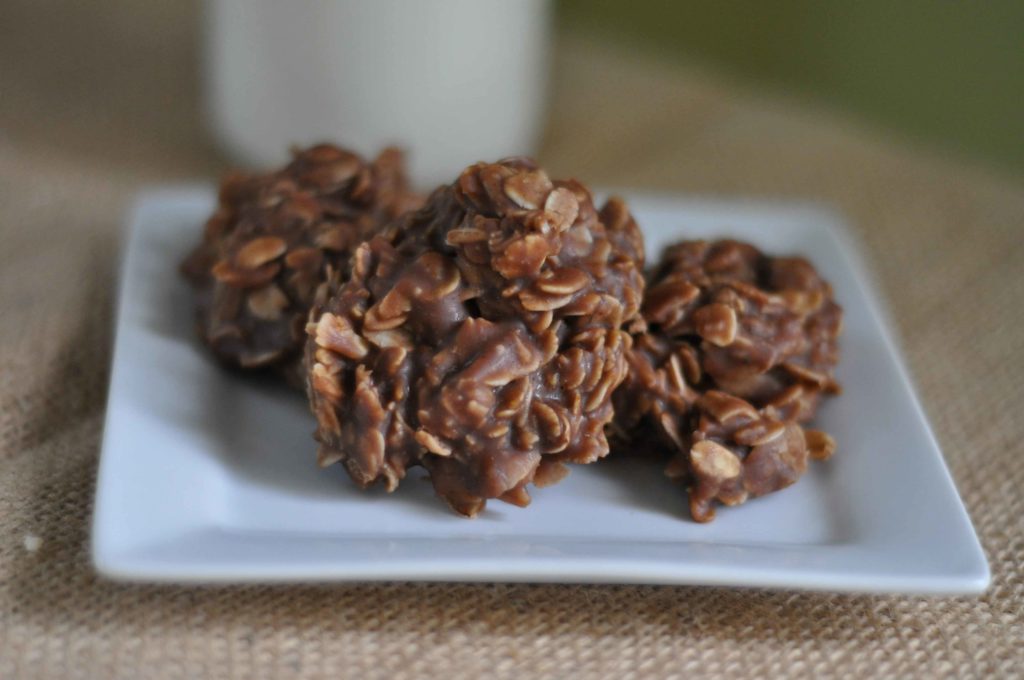 Chocolate No Bake Cookies
Ingredients:
1/2 cup

butter, melted

3 T.

cocoa

1 3/4 cup

sugar

1/2 cup

milk

1/2 cup

peanut butter

1 t.

vanilla

3 cups

oatmeal
Cooking Directions:
Boil butter, cocoa, sugar and milk in a saucepan for 2 minutes.
Add peanut butter,and vanilla – stir well until peanut butter is melted.
Add oatmeal.
Drop by teaspoon on the wax paper. Cool.
Eat!