Okay, I have to be honest here – I make a darn good potato salad.  My Mom used to make the best potato salad until she went over to the dark side- she started using light mayonnaise.  I'm sorry, light mayonnaise and potato salad just do not mix.  If you are going to do a potato salad, you just need to do it right.  Calories be damned!
My secret is a very high egg to potato ratio.  If  I'm making an average size salad my ratio can be as high as 1 egg:1potato, if I'm making a lot (like the following recipe) I take it down to .75 egg:1 potato. The following recipe makes enough to feed the Luxembourg army or my family for two days. Warning – wait a month or so after ingesting this potato salad before getting your cholesterol checked!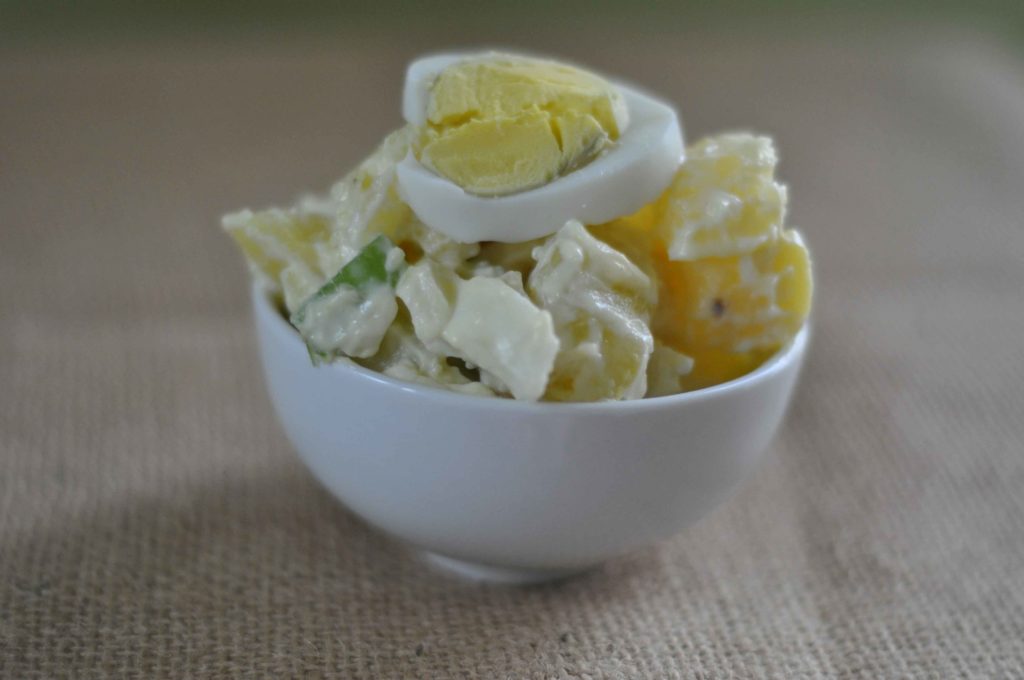 Heart Stopping Potato Salad
Ingredients:
20

Yukon Gold potatoes, boiled and peeled and cut into small chunks

15

eggs, hard boiled and sliced (save one or two for the top)

1/2 -1

onion (preferrably Walla Walla Sweet), chopped

6-8 stalks

celery, chopped

2 cups

best foods mayonnaise

1/4 cup

vinegar

1 T.

mustard

2 T.

sugar
Cooking Directions:
Mix potatoes, onion and celery together in large bowl.
Mix mayonnaise, vinegar, mustard and sugar together and add to potatoes gently.
Add eggs to mixture.
Top the salad with one or two nicely sliced eggs.
Sprinkle with paprika if you want some zingy color.