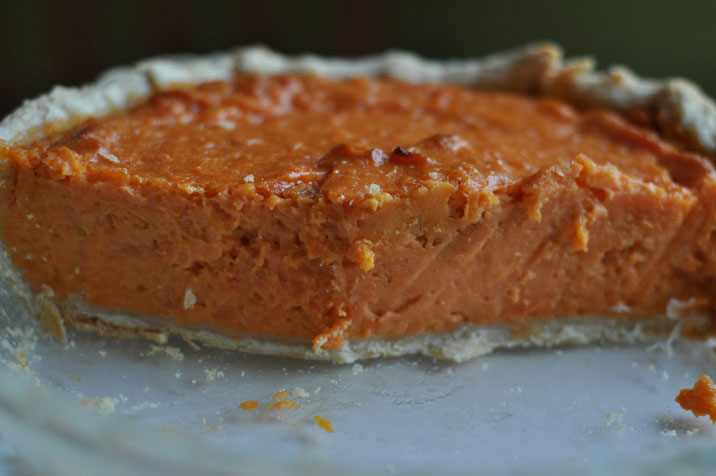 This was one of the pies I made for last week's party.  Since the Lieutenant is from Alabama, he needed a sweet potato pie. I was hoping for a really dense, sweet, sweet potato pie like we had at Gus's Famous Fried Chicken in Memphis on our college road trip. This pie wasn't that.  The sweet potato pie lovers liked it, but, honestly, I was kind of disappointed.  It was actually kind of fresh and healthy tasting and I wanted dense and decadent…..Don't worry, I'll try again…
Sweet Potato Pie, first try
Ingredients:
3 large

sweet potatoes, boiled, peeled and mashed

1 cup

cream

1 cup

sugar

2

eggs

2 T.

butter, softened

1 t.

salt

1 t.

grated lemon rind

1

bottom pie crust recipe
Cooking Directions:
Beat eggs into mashed sweet potatoes. Beat in remaining ingredients.
Pour mixture into pie pan lined with pastry.
Bake at 375 degrees for 45 minutes to one hour.
Chill.