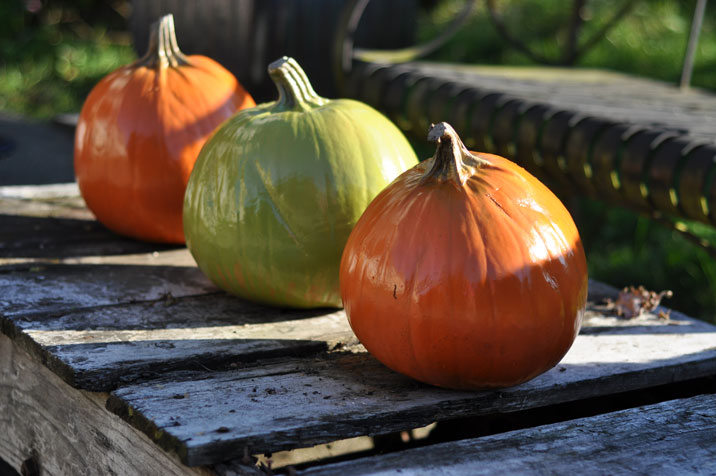 Okay, this is the easiest crafty decoration for fall I know. Painted pumpkins. Last year, I painted pumpkins turquoise, lime green and with black chalkboard paint for an autumn bridal shower. I chalked messages on the blackboard painted ones. My sister liked it so much, she did the same thing for my niece's wedding last November and for a big auction she decorated this past month.  The pumpkins above are taken from the auction. Believe it or not, pumpkins painted orange really pop out and are fun. It is hard to tell from the picture, but the stems have metallic glitter paint on them.
Mask the pumpkin stems. Place pumpkin upside down in an empty can so you can spray paint(gloss) the bottom. Let dry.
With the bottom dry, flip over and keep elevated on the can and spray paint the rest. Let dry.
Protect the rest of the pumpkin while you paint the stem, I used glitter paint or you could cover in glue and dip in real glitter.
Super easy and they last a very long time.