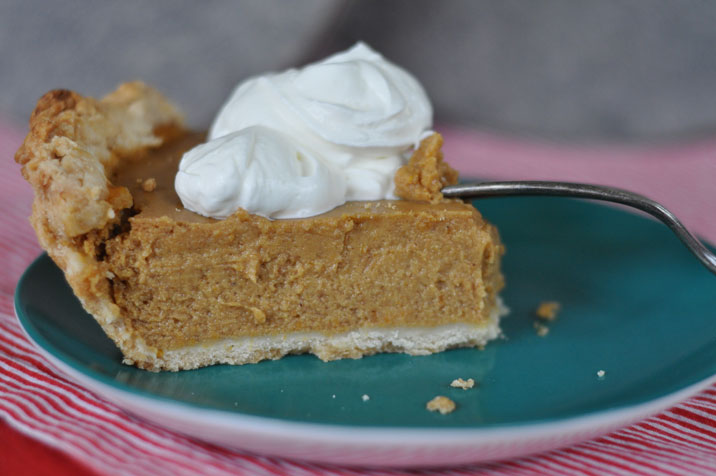 At our house growing up, pumpkin pie meant one thing; a pumpkin pie made with Libby pumpkin using the recipe on the back of the can. Nothing fancy, just plain old pumpkin pie. Be sure to serve it with freshly whipped cream. Ymmmm!
Libbys Pumpkin Pie
from the back of the Libbys Pumpkin can
Ingredients:
1

unbaked pie shell

3/4 cup

sugar

1 t.

cinnamon

1/2 t.

salt

1/2 t.

ground ginger

1/4 t.

ground cloves

2 large

eggs

1 can (15 oz)

Libbys Pumpkin

1 can (12 fl.oz)

evaporated milk

lots of

whipped cream, not optional
Cooking Directions:
Mix together sugar, cinnamon, salt, ginger and cloves.
In a large bowl beat the eggs.
Stir the pumpkin and sugar mixture into the eggs. Gradually beat in the evaporated milk.
Pour into the unbaked pie shell.
Bake at 425 degrees for 15 minutes. Reduce temperature to 350 degrees and bake for 40 to 50 minutes or until a knife inserted comes out clean.
Cool for 2 hours.
Serve with sweetened whipped cream!