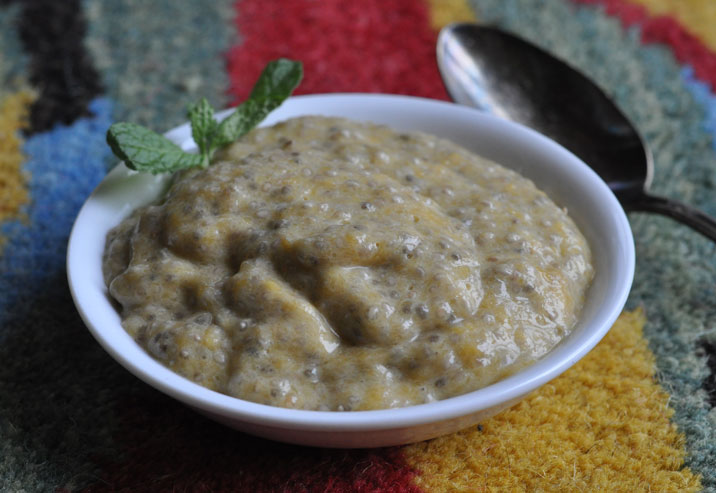 So, my lovely 16 year old son, Mr. D., on hearing about my latest diet, the whole 30 – a paleo style of eating, reflected, " Mom, dieting seems to be a hobby of yours".  Ugh! I think he's absolutely right. I did the whole30 before and after our trip to Italy. One absolutely must eat bread, pasta and pastries in Italy!  Most recently, Easter derailed me. But, I'm going to start again next week.
On the whole30, one can eat meat, veggies, fruit and good fat.  No dairy, gluten, sugar or  sugar substitutes. You actually have to be organized and plan your food out to be successful. Eating out is very difficult. I made a lot of Tom Kah Kai (Thai chicken coconut soup) for the duration. Psuedo desserts are frowned upon, but sometimes you got to do what you got to do. One day in desperation, I found a mango coconut chia concoction in the yogurt section of whole foods. Coconut milk is a much revered ingredient on the whole30; chia seeds, not so much.  Chia seeds are not forbidden, but they're not encouraged either. It was very pricey concoction.  Luckily, I was able to replicate the mango coconut chia pudding at home.  I think it's pretty tasty, kind of like a paleo tapioca pudding. The chia seeds expand and gel up when they are added to a liquid in a 1 to 9 ratio and really add a pudding like texture. This is what I came up with:
Mango Coconut Chia Pudding
Ingredients:
1 can (13.5 oz.)

coconut milk (lite is fine)

1 large

mango, peeled and cut up

6 T.

chia seeds
Cooking Directions:
In a food processor or blender, puree coconut milk with the mango.
Remove to a container & stir in the chia seeds.
Refrigerate overnight or enough hours for the chia seeds to gel up and expand.
Eat!