It was the battle of the Rhubarb custard pies this past weekend at my house.  In one corner was the Custard Rhubarb Pie, from my 1941 The Florence Group of the Lutheran Ladies Aid of Stanwood, Washington cookbook, and in the other, Darrington Rhubarb Cream Pie, a recipe by Dixie White of Darrington printed in the Everett Herald.  This 1941 pie is a simple pie, not very hearty, a little on the meager side even.  A frugal pie crafted by frugal Norwegians in frugal times. I thought for sure the much heartier Darrington pie would be the clear winner of my children's appetites, but Miss G. and Mr. D. liked this pie the best, Coco preferred the Darrington pie.  Depending on the hour of the day I would flit  between the two, enjoying them both.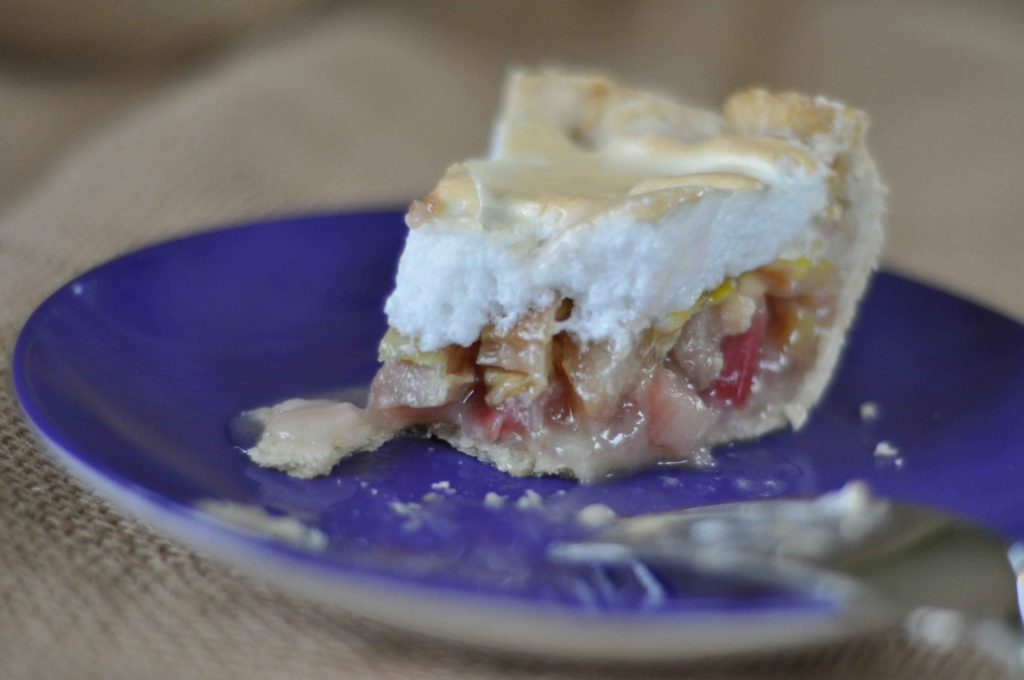 1941 Lutheran Ladies Aid of Stanwood Custard Rhubarb Pie
Ingredients:
1

unbaked pie shell

2 1/2 cups

rhubarb, chopped

1 cup

sugar

4 T.

flour

6 T.

milk

2

eggs
Cooking Directions:
Mix sugar and flour and add rhubarb. Put in pie shell.
Cover with a custard made of milk and 1 egg plus another yolk (save the extra egg white).
Bake in a moderate oven. (I interpret this to mean 350 degrees for 30-40 minutes).
Cover with a meringue made of 1 egg white (I cheated and added another egg white) and 3 T. sugar.
Broil until meringue is golden.