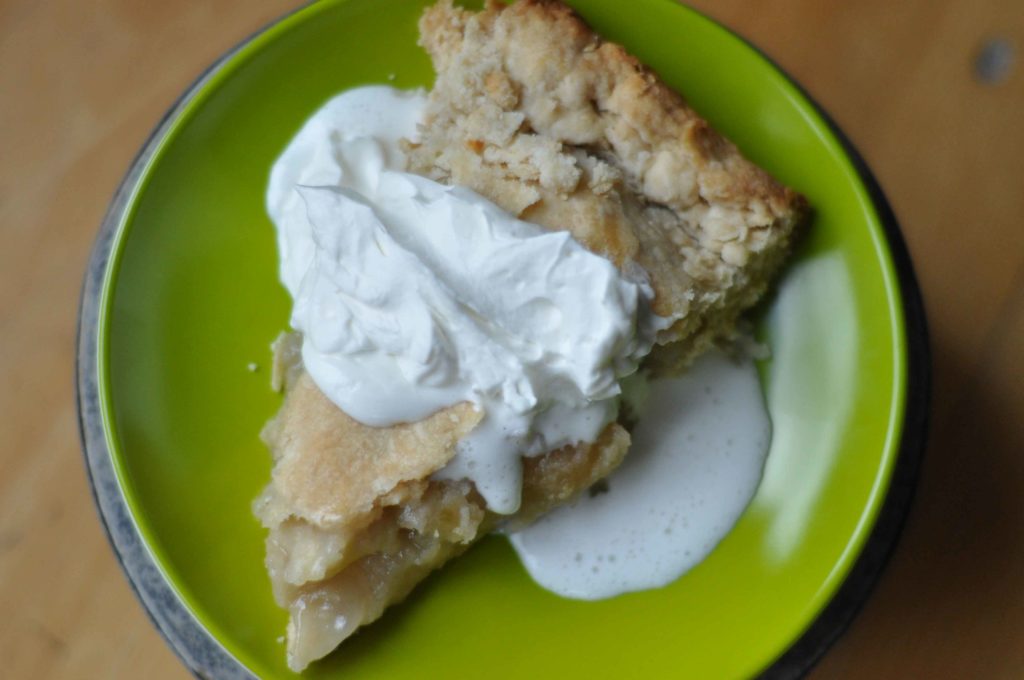 Apple pie, what can  you say about it?  It ranks right up there on the list of all that is good about America:  puppies, the emancipation proclamation, hershey candy bars, Bruce Springsteen, indoor plumbing, Benjamin Moore paint, women voting and driving, levis, my kids' teachers, J.P. Patches, Lilly Pulitzer….   Oh my, the list is endless so I better stop now.
I am proud to be an American when I have apple pie in the oven and right now I do.  Unfortunately, I won't be able to eat it because it is for my Dad for Father's Day. Plain old apple pie is also the third pie I made for my ladies' tennis party. I have never made an apple pie that is not the basic old apple pie. Therefore,  I thought my first apple pie, in my year of pies,  should just be the old stand-by and I will take a walk on the wild side with my subsequent apple pie concoctions. So, here it is -plain old apple pie:
Plain Old Apple Pie
Ingredients:
5-6 Large

apples (I use granny smith), peeled, cored and chopped up

3/4 cups

sugar

2-3 T.

flour

1 t. cinnamon or

2 t. lemon zest

1/8 t.

salt

1 recipe of

pie crust

2 T.

butter, cut into small pieces
Cooking Directions:
Line a pie pan with pie dough.
Mix together apples, sugar, flour, cinnamon or lemon, and salt.
Put into the bottom crust and level out with a spoon. Dot with the butter.
Cover the pie with the upper crust. Prick to vent the upper crust.
Bake for 30 minutes at 425 degrees, then reduce the heat to 350 (you can slip a baking sheet under at this point) and bake another 30-45 minutes.
Enjoy!